To walk, let alone climb, at an altitude of 5000+ m a good physical strength is necessary. We have been training our stamina with running and cycling. The strength was improved in the gym. Thanks to our collaboration with the university we are able to use the facilities of the Unit Sports and Culture at the Delft University of Technology free of charge.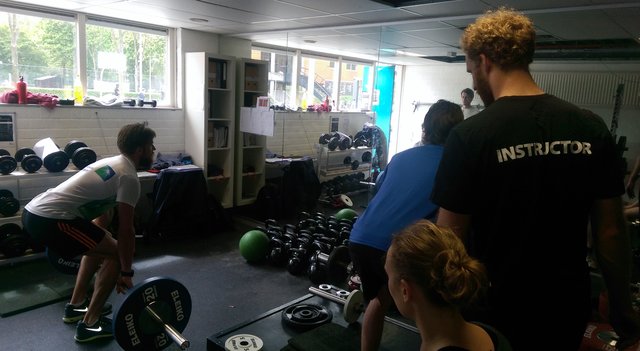 Deadlifts are adding strength to the lower back, hamstrings and quadriceps.
To get the maximum effect from our hours of sweating in the gym our trainer Wicher Nijkamp developed a custom scheme tailored to our specific needs. The first focus point is the legs, the thighs but also the calves for those steep ice parts you climb on only the front points of the crampons. Core stability is the second point of attention. Whether it is during the long trek with a heavy rucksack or in the steeper ice climbing sections, a stable core it of the utmost importance.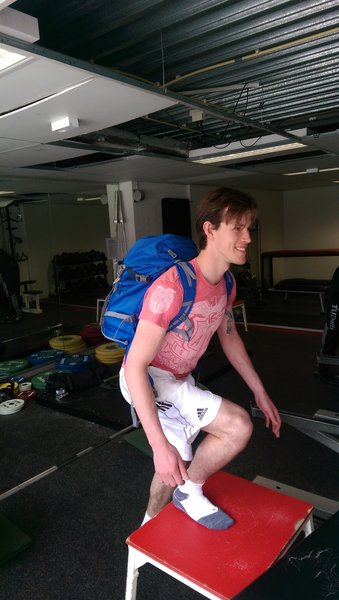 Lastly the upper body is trained to cope with the burdens of swinging ice axes and pickels all day long in the ice. Wicher has a lot of experience and is a really good motivator. By always yelling that you can do one more repetition and you shouldn't be such a "little girl" we always hit the maximum our bodies can take.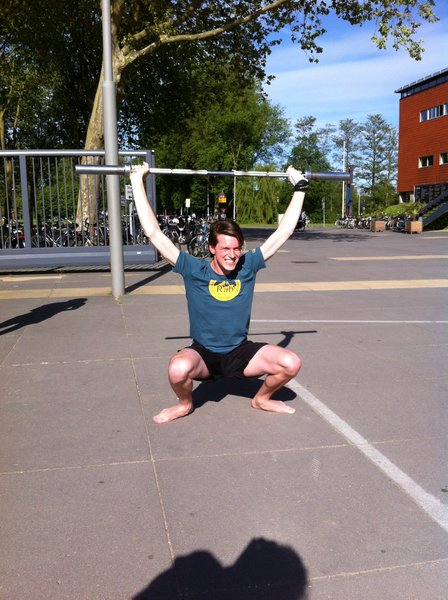 This in combination with our competitiveness makes sure that we always take the extra kg to get the best out of ourselves. We can't wait to see the results of the hard work on the mountain.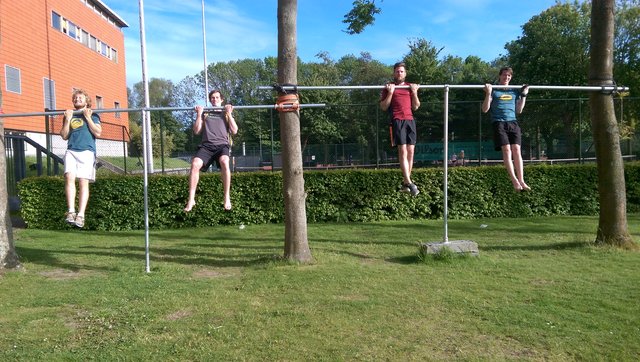 Pull ups and chin ups are nothing extraordinary for us climbers! Some even use a rucksack with 10 or 15 extra kilo's for a real challenge.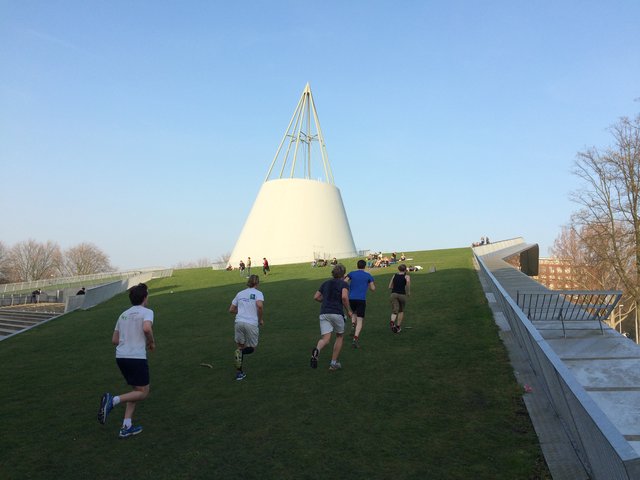 Climbing the Library is as much as a mountain as we are going to find in Delft.