Our team consists of seven people with a passion for mountains, especially climbing them. Below you will find a short introduction of each of the team's members.

Raoul Tutein Nolthenius
Raoul is a 4th year student Civil Enginering who will start his master's program Hydraulic Engineering in September 2015. With an age of 22 Raoul is the youngest member of the team, but nevertheless not the least experienced. Raoul visited the mountains every summer from childhood on with his parents and took his first alpine course when he was sixteen. In the next two years he did three follow up courses and started climbing independently with friends. From that moment on he spends his summer vacations travelling through the alps climbing various kind of routes and has reached a level of assez difficile (AD+), waiting to make his first steps towards the real difficile (D) routes.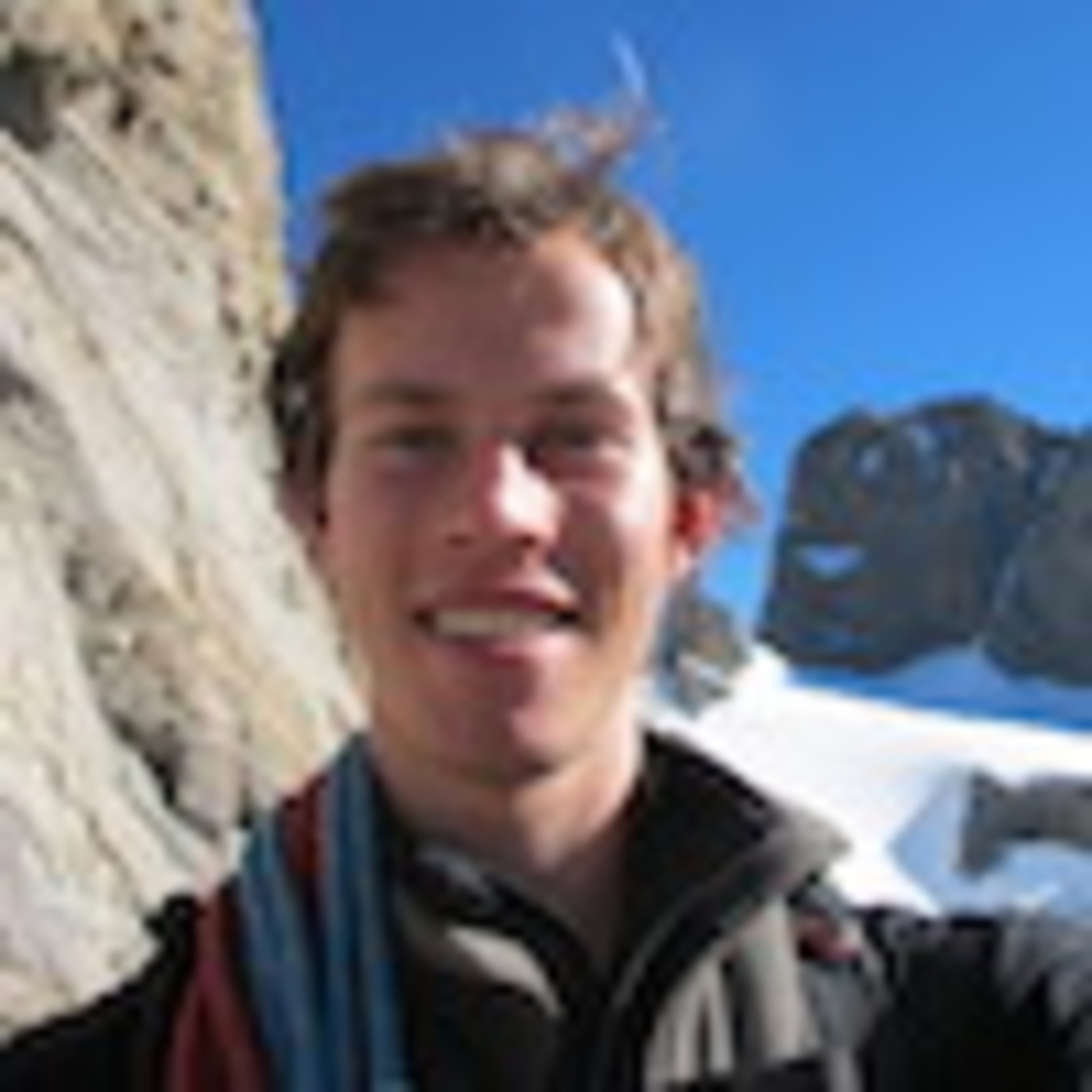 Boris Naar
Boris his one and only true passion can be found not in Holland, but in the mountains. Whether it is a long hike up to Kilimanjaro, ski touring in Scandinavia or climbing north faces in the Alps, all have attracted Boris before and they will always do so. As his main focus is on alpine climbing he has spent most of his spare time in the Alps doing just that. Now, after completing the training program of the Dutch climbing association (NKBV) up to the final C-IV Masterclass and plenty of experience on his own up to numerous difficile (D) routes, Boris is ready for his next challenge. This time, as Boris not only pursues a steeper climb or a more difficult route, he will find his joy in exploring the more remote and higher climbing areas our planet has to offer.

Floris Dreesmann
Although relatively new to the sport of alpine climbing and mountaineering, Floris instantly got excited when he heard about the plans for this high-altitude himalayan expedition. In 2010 he had done his first 75-day expedition, kayaking and hiking through a completely remote part of the Australian outback. In spite of almost losing two fingers because of an infection, motivation to take on this next challenge and join in for this mountaineering expedition wasn't an issue. With previous experience of only rock-climbing, bouldering, tour-skiing and various trekkings (Nepal), he decided to plan his summer holiday mainly in the alps, practicing alpine mountaineering skills in various courses. Prior to the expedition, various other trips to the alps will ensure proper preparation, and to make sure his stamina will be up to the test he signed up for the ironman 70.3 in Italy, one month before departure. After that, climbing himalayan peaks will hopefully be somewhat within reach...

Enne Hekma
From a young age Enne has been climbing on stuff. The yearly trips to Fontainebleau and hiking in the Alps with his parents were always highlights. He took his first alpine course before going to Delft in 2008. In Delft he continued rock climbing and bouldering, training for awesome weekends exploring climbing areas in the Ardennes, Luxembourg and Fontainebleau. This passion of exploration was partly the reason for choosing the MSc track he is currently pursuing, Space Exploration. Although outer space is still a distant goal, the trip to the Kang Yatze will definitely be a wonderful addition to his explorations. It will be the first time climbing outside of Europa, hopefully many trips will follow.

Mariet Sauerwein
In the final stage of her student career, Mariet sees the expedition as a good addition to her graduation project. Although, they do not overlap at all, (her graduation project research the aesthetic values of materials derived from waste streams) she considers it wise to have one side project, to create some distraction. Besides this, she has to keep up the feminine spirit, as the only woman in the team.
As a child hiking the mountains was not her favourite holiday activity, but this changed once she experienced rock and alpine climbing. Since then she loves the mountains and became mainly a fanatic rock climber, climbing all over the world from New Zealand to Peru, but also gained some high mountain experience by climbing the Cotopaxi (5897 m) in Ecuador.

Tino de Bruijn
After high school, Tino heard of Colorado Mountain College, a college in a small mountain community in Steamboat Springs – the town that invented the word "Champagne Powder" — and was immediatly drawn to it. He went a year abroad, with the "Outdoor Education" as master. Ice climbing, rock climbing, rafting, kayaking, outdoor emergency care and outdoor leadership were electives to most students, but filled most of his curriculum. With city trips to Jackson Hole and ice-climbing paradise Ouray, it is no wonder that he got hooked by the mountains.
In Delft he picked up sports climbing again, and followed two alpine courses to get familiar in that terrain as well. He ascended the highest mountain of Austria, and went on many powder chasing tour ski trips with his fellow students. Now he is ready for the next challenge, adventuring and climbing in India.

Jan-Willem van Oldeneel
At the boy scouts in The Hague Jan-Willem started exploring caves in Belgium. With no possibilities for caving when a student at Delft Technical University he joined the Delft Student Alpine Club. Weekends were spend at climbing rocks (and some times caves) in Belgium and France, and the summers were spend in the Alps. At the same time he started skiing and ski-mountaineering. Directly after finishing his studies and serving in the navy he went for his first trip to Nepal. As a working man he spend his holidays with friends climbing in South America, Middle and North America, Africa and mostly in Asia. Main events were summiting the Pic Communismus (USSR 1988, 7.492 m) and reaching 8.000 m on ski's at the Cho Oyu from the Tibetan side in 1996. In 2001 he made a career move and became a sculptor. When not sculpting he made time to travel to "less visited parts of the world" with friends, mostly combined with mountain climbing. Or, lead expeditions to different high mountain area's like the Himalaya's.
This Kang Yatze expedition is a fine opportunity to transfer my experiences as a traveller and mountaineer to the other expedition members and at the same time enjoy the expedition with these new friends.